MY CHIHUAHUA STUDS
WE OFFER STUD SERVICE HERE IN OUR HOME. Cash stud fee due upfront at time of mating. We charge from $700 to $800 depending upon which stud you want to use. All our boys are 3.5 to 4.5 lbs. Contact me for details.
PEDIGREES ARE UNDER PICTURES, CLICK TO ENLARGE.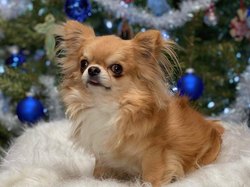 Crash, AKC CH POWDER RIVERS CRASH AND BURN. Out of GCHG CH STARRY NIGHT HURRAY FOR THE RED WHITE & BLUE and CH HOT N SMOKEY. Born 12/17. 4 lbs, short and stocky, massive thick red coat. 40 champions in 5 generations, many of which are grand champions and beyond.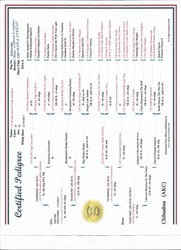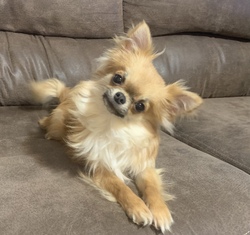 This is Kitty and Crash's tiny boy, S R REMARKABLE SAY IT AIN'T SO SAM. bORN 6/8/21, under 3.5 lbs. see dad's pedigree above and Kitty's pedigree on the Pedigree page.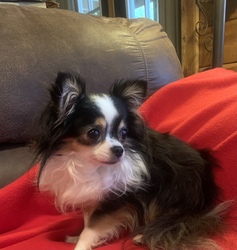 "IOWA", AKC CH TLC N Hurd's Iowa Hayseed out of Mar-Rich's Just A Guy and AKC CH TLC N Hurd's Do Tell Tinkerbelle. 3.75 lbs, born 4/15. 40 champions in five generations. Iowa has a massively thick and long coat, nice leg length in good proportion.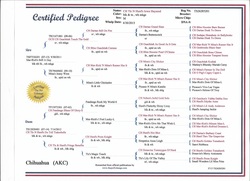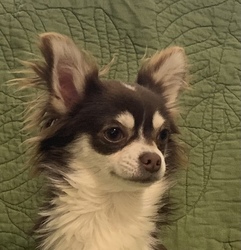 ZORRO, (LAVIDA GORDITO COCO ZORRO), son of AKC CH SCHROEDER N LAVIDA JUST DO IT DAVEY. Choc/tan born 3/4/2021. The future stud for the chocolate side of our long coat breeding program.