MY CHIHUAHUA STUDS
WE OFFER STUD SERVICE HERE IN OUR HOME. Cash stud fee due upfront when you drop off your girl. Crash and Shemar are 3.5 to 4 lbs, Waylon is closer to 5 lbs. Contact me for details.
PEDIGREES ARE UNDER PICTURES, (except there was no room to add Shemar's so just ask), CLICK PEDIGREES TO ENLARGE.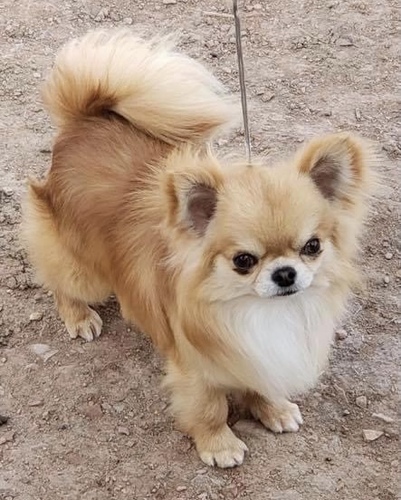 Crash, AKC CH POWDER RIVERS CRASH AND BURN. Out of GCHG STARRY NIGHT HURRAY FOR THE RED WHITE & BLUE and CH HOT N SMOKEY. Born 12/17. 4 lbs, short and stocky, massive thick red coat. 40 champions in 5 generations, many of which are grand champions and beyond. Stud fee $900. OFA excellant.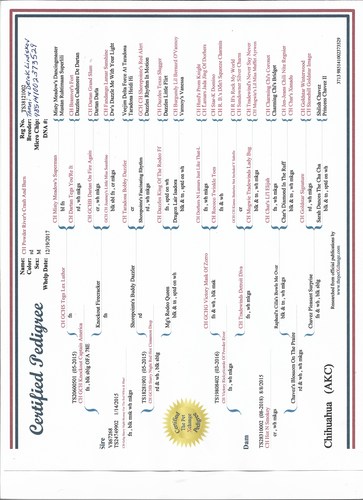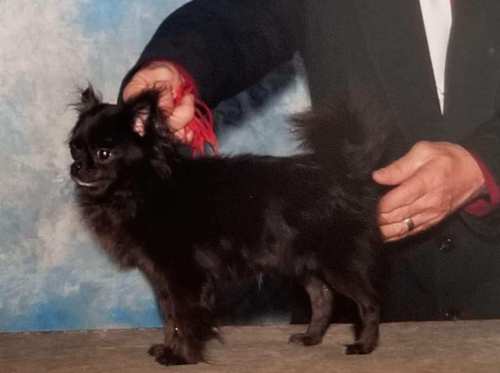 "SHEMAR", CH SCHROEDERER N LAVIDA MAN IN BLACK LC, born 12/29/17, 3.75 lbs, (our smallest boy), is a finished AKC champion with points toward his grandchampion. Heart and Patellas OFA'd excellent. Embark clear. $900 cash stud fee.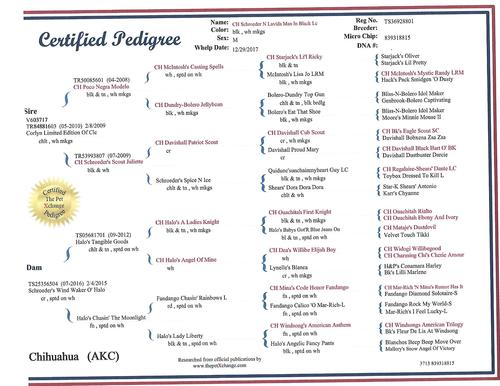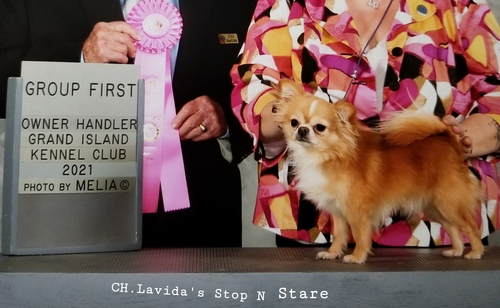 GRAND Champion Lavida's Stop And Stare, AKA Stuffins. 5.5 lbs. Stud fee $900.