LOOK WHO'S SHOWING…
CHIHUAHUAS ROCK!
These are Strawberry River Chihuahuas currently in the ring. Page under construction... Click on pics to enlarge.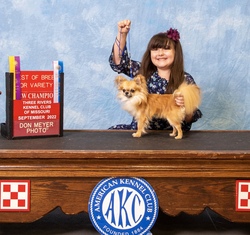 UPDATE! Sammie is now a Grand champion!! Sammie went Best Of Breed in St Louis 9/17/22 to earn his AKC championship! He's now competing for his grand.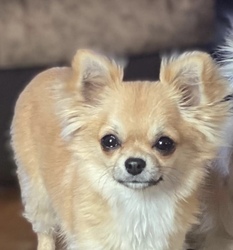 Sammie's half sister won reserve winner's bitch at her very first show. She belongs to Tammy Caswell.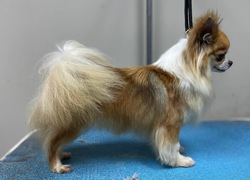 Sammy's mom Kitty recently won three more points for a total of six! Her owner has since retired her from the show ring.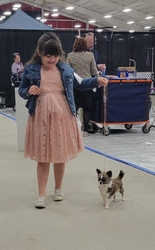 Rumore is currently showing, her first weekend out 2/23, she got a five point major!!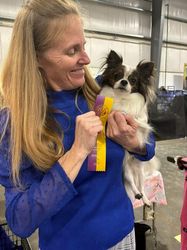 Mac is a brand new AKC champion!! Show pic coming soon..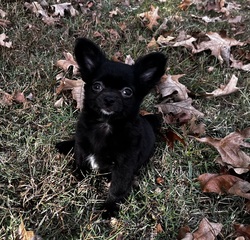 This is a River-Shemar girl, going to a show home. Updates coming!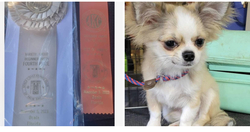 Bodhi is already winning and just started showing last week! Flutter and Stuffin's pick male!